Steelbuilt
Window & Door Systems
QUOTE
|
|
800.426.0279

Window & Door Systems

SteelBuilt Window & Door® Systems incorporate precise European engineering, providing a sleek, modern alternative to traditional aluminum or hollow metal frames. These systems feature narrow steel profiles that offer greater strength, superior performance and improved aesthetics. Envision the strength of steel and the beauty of large expanses of glass.
"This world is but a canvas to our imagination."
KEY FEATURES
---
Narrow steel profiles
Doors available in single leaf or double leaf design
Can be used with a wide variety of glass products
Frames typically supplied welded and ready for installation, or "K-D" as necessary

Fire ratings available up to 90 minutes
Durable welded steel construction of doors
Variety of hardware available
Available in stainless steel or powder coat painted
Performance Data
---
| | Steel Curtainwall Systems | Aluminum Curtainwall Systems |
| --- | --- | --- |
| Wind Load Capacity | 3x stronger | - |
| Glass Size | 3x Larger | - |
| Heat Transfer Coefficient | Low | High |
| Profile Sweating | Rare | Common |
| Thermal Expansion | Minimal | High |
Hardware
---
All door hardware for SteelBuilt Window & Door Systems is supplied by Technical Glass Products. Please contact Technical Glass Products regarding your individual hardware requirements.
Design Ideas
---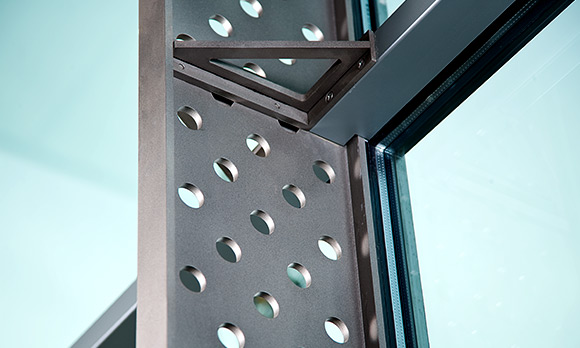 Steelbuilt Design Options
Explore this interactive tool to get a feel for the various benefits and options available when building with SteelBuilt Curtainwall® Systems.
See Design Options