Pilkington Profilit OW
Translucent Linear Low-Iron Channel Glass System
QUOTE
|
|
800.426.0279

Translucent Linear Low-Iron Channel Glass System
Pilkington Profilit™ OW (Low-Iron) allows the passage of light in interior or exterior applications. It consists of an extruded perimeter frame and self-supporting low-iron oxide cast glass channels. The lower iron content allows for greater light and solar transmission and a less green appearance than is typical of standard glass.
"The true sign of intelligence is not knowledge but imagination."
KEY FEATURES
---
Available in Standard Cast (patterned surface), Wave (large wave texture), and Macro (netted screen texture)
Optional coatings: Low-E (for improved u-values), Antisol® (for solar protection), Amethyst (blue tint)
All textures are available sandblasted for added privacy
Available in long channel lengths – up to 23 ft (7 m)
May be tempered or filmed to meet impact safety requirements
Can be thermally toughened (can also add ceramic frit for color), enameled and heat soaked
Allows passage of light while maintaining privacy
May be insulated with Lumira® aerogel for energy efficiency

Excellent light transmission
Sound insulation (up to 42 db uninsulated, 44 db with Lumira® aerogel insulation)
Can be utilized in curved walls
Installs vertically or horizontally
Aluminum perimeter frame provides additional structural strength
Interior applications may be installed into wood jambs or millwork instead of TGP's aluminum framing
Minimal maintenance
Most channels available with pinstripe wires
View

perimeter framing system

Pilkington Profilit OW (Low-Iron) textures and sizes are not standard stocked items.

Please check with TGP for availability.
Performance Data
---
Approx. face width:

| | | |
| --- | --- | --- |
| K22 | K25* | K32 |
| 9.13 in (232 mm) | 10.31 in (262 mm) | 13.03 in (331 mm) |

Approx. flange height:
2.36 in (60 mm)
Thickness:
.28 in (7 mm)
Max length:
Up to 23 ft (Varies according to windload and project requirements)
Weight/ft2 of channel surface (including frame & components):
12 lbs / ft2 dual glazed
7 lbs / ft2 single glazed
Light Transmission:
90% (uninsulated, varies with coating)
U-Value (glass only):
.49 (uninsulated), .40 (Low-E uninsulated), .21 (Low-E with 16 mm Lumira® aerogel insulation), .19 (Low-E with 25 mm Lumira aerogel insulation)
Solar Heat Gain Coefficient:
.70 (uninsulated), .45 (Low-E uninsulated), .42 (Low-E with 16 mm Lumira aerogel insulation), .31 (Low-E with 25 mm Lumira aerogel insulation)
STC Rating:
42 dB (uninsulated), 44 dB (with Lumira aerogel insulation)
*K25 is the standard stocked product. Please contact TGP for availability of K22 and K32.
Testing
---
Pilkington Profilit has been tested to meet the following standards: AAMA 501.4, AAMA 101, AAMA 1801-97, AAMA/NWWDA 101/1, S.297, ASTM F 588-97, NFRC 100-97, ANSI Z97.1-1984, CPSC 16CFR 1201, Category II (with safety film). All testing carried out by Architectural Testing Inc., York, PA. Formal test reports are available by contacting Technical Glass Products.
Insulation
---
For added energy efficiency, Pilkington Profilit can be filled with Lumira® aerogel, a new class of lightweight insulation material produced by Cabot Corporation which is ideally suited for daylighting design. Lumira aerogel promotes soft, even light dispersion, reduces unwanted noise and resists condensation. TGP is the exclusive supplier of Lumira aerogel for channel glass systems.
Learn more about Pilkington Profilit with Lumira® aerogel insulation.

Design Ideas
---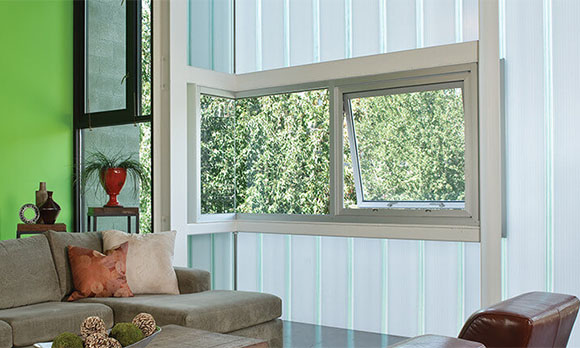 Channel Glass Basics
Learn about channel glass design options, installation, product testing, contribution to LEED standards, applications ranging from single story to multi-story, and more.
See Channel Glass Basics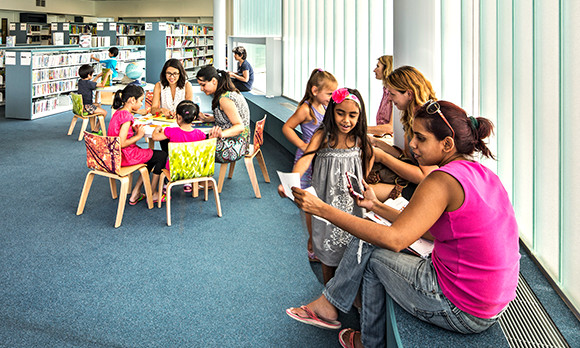 Texture Tool
Envision what Pilkington Profilit looks like in a real-world setting. Use our innovative Texture Tool to view available textures and finish options. See what Pilkington Profilit looks like up close, as well as a representation of how it affects the light and alters the view in a room.
See Texture Tool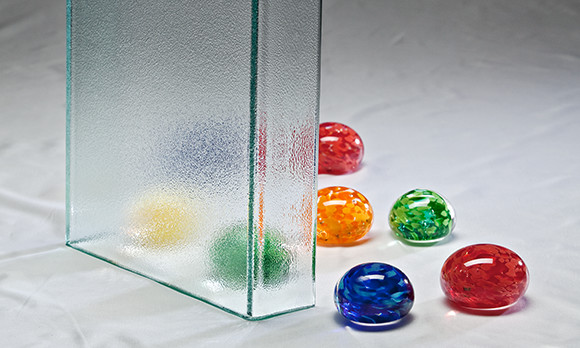 Design Options
Get a feel for the various textures, colors and options available for Pilkington Profilit™ products. Simply click through tabs to get a realistic picture of how it will look in your next project.
See Design Options