How wide is channel glass?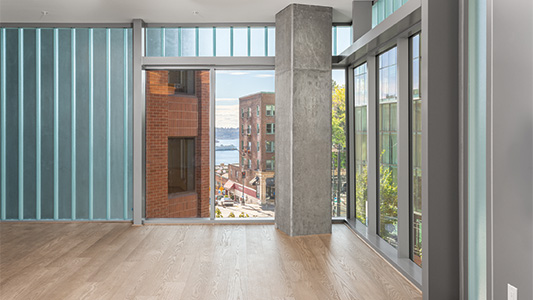 Channel glass has a standard approximate flange depth of 2.36 inches (60 millimeters). When installed in a dual-glazed configuration, channels are nested together, increasing the depth about 0.28 inches (7 millimeters) due to the thickness of the cast-glass.
Providing architects with the design freedom to mix and match plank sizes in a given elevation to create visual interest, channel glass is available in three approximate face widths:
9.13 inches (232 millimeters)
10.31 inches (262 millimeters)
13.03 inches (331 millimeters)
How tall can channel glass be?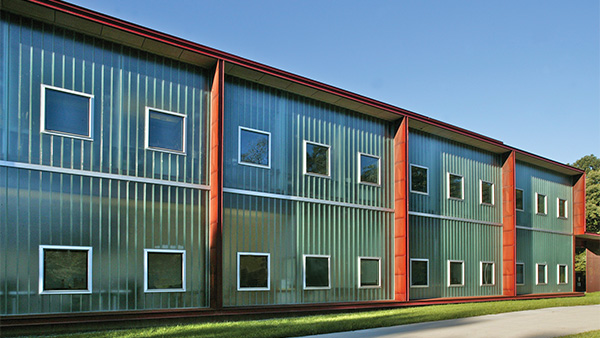 The height and length of channel glass largely depend on its application. When installed vertically, unsupported single-glazed cast-glass channels can span up to 23 feet (7 meters) without interruption. However, it is important to note a building's design-imposed wind loads will ultimately determine the channel's maximum length. Wind-load anchors can help minimize deflection in dual-glazed systems, allowing for taller continuous spans of glazing.
How long can channel glass be?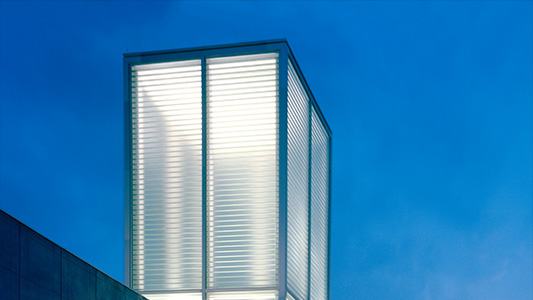 When installed horizontally to create long-length installations, a special set of guidelines apply. The linear glass segments are typically dual-glazed and limited to 13 feet (3.96 meters) lengths, or the length specified in the manufacturer's or supplier's wind load charts for high-design-load areas. This precaution ensures horizontal channel glass segments have adequate structural support. Architects can further increase the area of glazing by stacking channel glass systems over floor slabs or exterior framing.