Commentary: 2018 Glass Forecast and Its Impact on the Building Industry
Featuring Nick St. Denis, director of research, Key Media & Research, parent company of USGlass magazine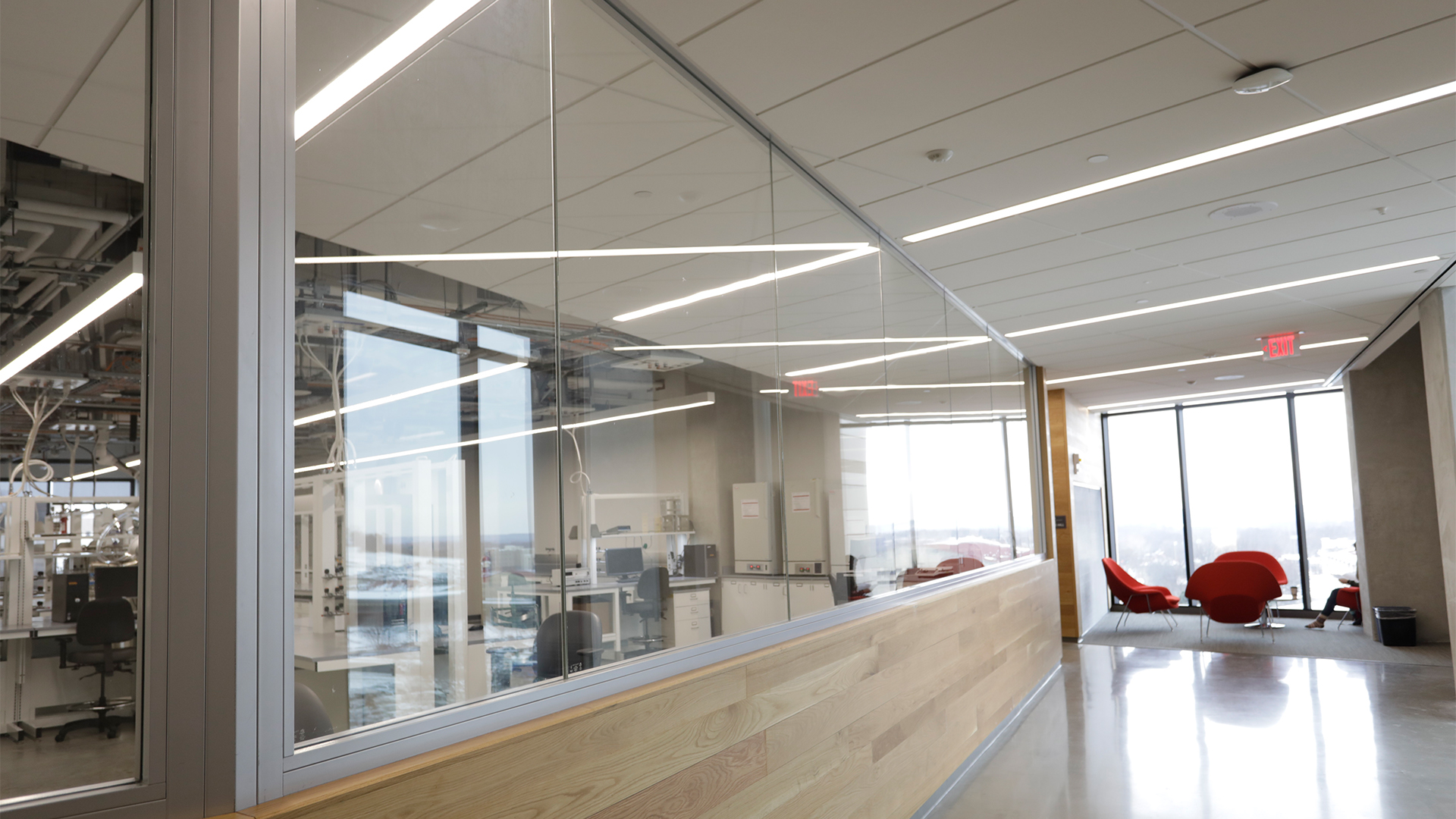 Nick St. Denis, director of research at Key Media & Research, a parent company of USGlass magazine, discusses the state of the glazing industry with TGP.
2018 looks to be another healthy year for the glass industry. What factors will help carry the positive momentum through the year? Is there anything building industry professionals should be wary of?
By virtually all accounts, glazing contractors and glass suppliers have a very positive outlook for the rest of 2018, and many construction economic indicators suggest that they have good reason to.
At Key Media & Research, we calculate and track the health of the industry with our Contract Glazier Outlook Index. It takes into account glazing contractors' overall satisfaction and hiring activity in the previous year, their backlog and sales expectations for the coming year, and their near-future hiring plans. At the beginning of 2018, the Index stood at 63.2, a half point above 2017's already-healthy mark (any number above 50 indicates a positive outlook).
In this year's study, we found that more than 70 percent of glazing contractors throughout the U.S. plan to hire additional full-time employees this year. Nearly three-quarters of glaziers anticipate an increase in sales in 2018, with most expecting an increase of 10 percent or more. The top-40 glazing contractors, in terms of annual sales, have doubled their total revenue since 2012. These are all really good signs for the industry, and glass fabricators and manufacturers have been feeling the effects as well. They are also reporting big sales increases for their products and healthy backlogs for their customers.
Obviously, though, there are a number of headwinds that are impacting all areas of the industry. The skilled labor shortage is the most glaring problem, as glazing contractors across the country have been voicing their concerns for years now regarding their inability to find qualified craft workers. This has been a challenge among fabricators and manufacturers as well, and everyone in the industry is trying to handle material price increases and shortened lead time expectations in the best way possible.
Which building sectors are poised to see the most significant construction activity in 2018? How do you anticipate this impacting the glass industry?
The office building segment continues to dominate on the commercial side. And while it seems to be leveling out a bit in recent years according to various indicators, it remains the strongest prospect. This has been supported by our own research. In KMR's 2018 Glass and Glazing Industry Outlook survey, office building remained the largest growth area in 2017 and is expected to be the largest growth prospect in 2018. The multifamily sector is another intriguing one. Since the Great Recession, multifamily construction has been on a steep incline as single-family housing declined. In recent years, this has started to reverse, but the glass industry still looks at multifamily as a strength. Looking back in 2017, glaziers reported multifamily was the next strongest growth area to office construction.
The strength in these two construction sectors is a win for the glass industry—just look at any high-rise office, apartment or mixed-use building, and all you see is glass. Even in smaller "office park" and low-rise residential settings, larger windows and more glass are being used in new projects.
Meanwhile, the institutional side of nonresidential construction, which is largely comprised of the educational and healthcare building segments, is on pace for another lift in 2018 following a strong 2017. Educational and healthcare construction are increasingly more important to the glass and glazing industry, as designs of these structures are emphasizing natural light given a range of studies that suggest it has positive effects on productivity, healing and learning.
How do non-residential retrofits and renovations stack up against new construction starts? Do you see one continuing to outperform the other?
There are more than 5.6 million existing commercial buildings in the U.S. and according to the U.S. Department of Energy's Office of Energy Efficiency and Renewable Energy's most recent buildings survey, only a tenth of those have seen window replacements. Less than half of the commercial structures in the existing building stock have multi-glazing. The renovation market is there for the taking, and glazing contractors appear to be ready for it. But when comparing how this market stacks up against new construction, it largely depends on the building segment.
Our 2018 Outlook survey reports that well over 50 percent of glaziers say they expect an increase in retrofit and renovation work this year compared to last. This may explain their reported optimism in the "retail" and "other" commercial categories. While new store construction has dipped significantly over the last 10 years and has not recovered, store alterations have been on the rise. Given that over 90 percent of glaziers in the Outlook survey say they perform storefront work on a reg­ular basis, the retrofit and renovation market has been a good prospect for the industry.
In terms of large-scale projects, transportation terminals may be one to consider. New construction of airport terminals saw a big uptick in 2017 and is expected to jump even more in 2018. Similarly, we're seeing numerous airports planning significant upgrade projects, some including curtain wall. While transportation terminals make up a relatively small segment of construction, airports use massive expanses of glass, and any major airport renovation should catch the eye of the glazing contractors and suppliers.
Today's busy building design and construction season has its own set of challenges, from the skilled labor shortage to tighter lead times. What can companies do to set themselves up for success and capitalize on the current market?
The skilled labor shortage remains the biggest hurdle the glass industry is facing right now. As our 2018 report shows, nearly 50 percent of glazing contractors said the skilled labor shortage has had a big effect in their ability to find quality craft workers, with around 40 percent saying it has had a minor effect. This problem is not going away, as firms across the construction industry report an inadequate pipeline of new talent as many skilled craft workers are reaching retirement. Suppliers in the glass industry are dealing with similar issues, and the labor shortage ranked as the top concern among fabricators and manufacturers in this year's Outlook research.
Businesses in the glass and glazing industry need to continue to bolster their efforts in reaching out to young people about the great career opportunities that are available, whether it is through working with high schools, trade fairs, social media outreach, and other avenues. Retaining good employees is just as critical. Anecdotally, the companies I've seen that put an emphasis on employee satisfaction are the ones that seem to be dealing with the labor shortage the best.
As for things like tighter lead times and rising material prices, successful firms in the industry have put an emphasis on lean practices and automation, particularly on the manufacturing side. Of course, this means an increase in machinery and equipment investments. And while this shift to automation is perceived as a "job-killer" by some, it is helping firms alleviate the labor shortage challenges. And at the same time, it is creating more specialized positions that rely on smart and savvy operators of that equipment.
For more information on the 2018 Glass and Glazing Industry Outlook and KMR's other services, visit http://research.keymediaresearch.com.