Where can I use steel curtain wall systems?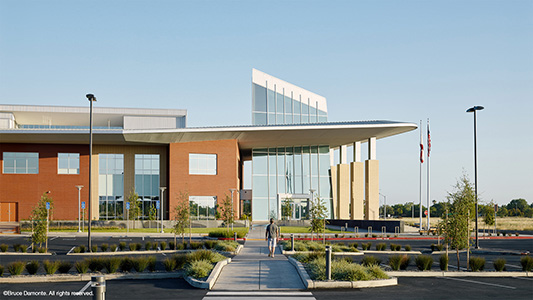 © Bruce Damonte. All rights reserved.
Steel can boost the design and performance capabilities of captured and non-captured curtain wall systems in myriad settings. Some of today's most popular interior and exterior applications include:
Monumental and atrium-type entrances at ground floor / podium level applications
Cupolas
Façades
Interior separations
Stairwell and elevator cores
Fire-rated glass assemblies
Assemblies requiring larger lites of glass than conventional aluminum systems can accommodate
While steel curtain walls provide tremendous design freedom and use, each system is subject to different project conditions, from its specific environment to mullion spacing and glass size requirements. Since the material performs differently than its aluminum cousins, proper specification is critical to success.
Can I use steel curtain walls in limited multi-story applications?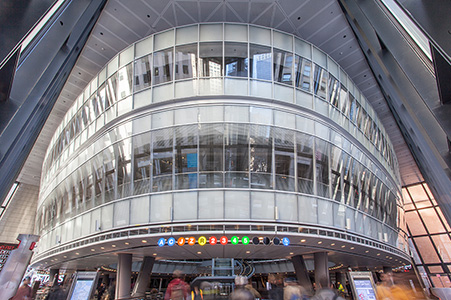 Yes. Steel's strength and versatility has opened the door for more multi-story curtain walls. Since steel systems do not have the same mullion splicing capabilities as conventional aluminum systems, this limits the maximum allowable height these walls can achieve.
The achievable height can vary according to applied loads and thermal expansion and contraction, as well as the structural live load deflection of the supporting floors. The main factor for determining the allowed height is where the curtain wall's full dead load weight will fall on the structure. Steel framing systems can be designed to distribute the imposed dead load of the curtain wall across multiple floors rather than placing the burden entirely on one level, usually the lowest level in a given set of circumstances. When multiple floors must carry some of the dead load, a double horizontal is required to split the vertical run as opposed to using a conventional splice detail.